My Mentee, Andrea Bauer, and I would like to invite you to join us in a virtual Solar Eclipse Love Wave Party!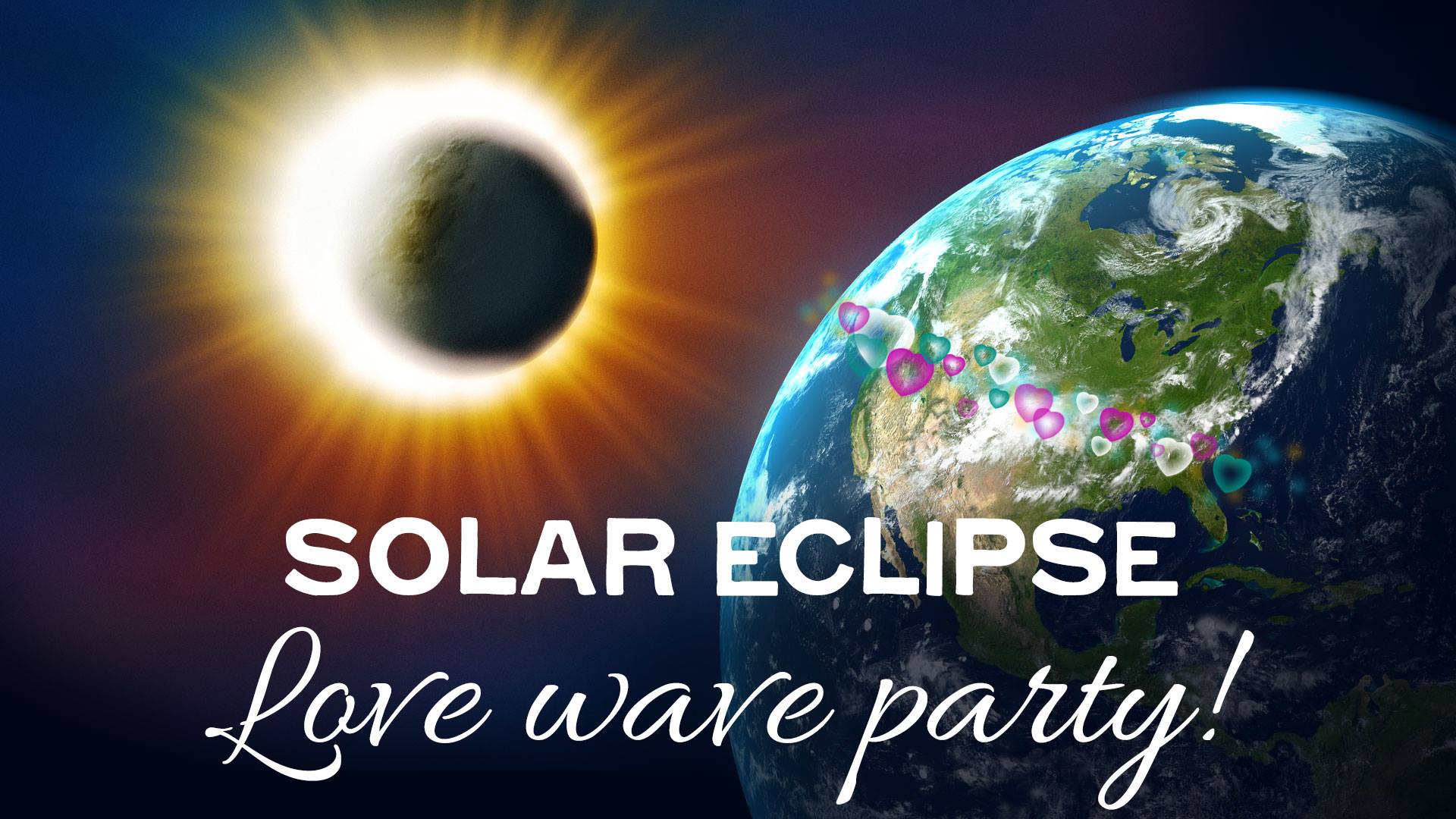 What it is: We'll be combining the energies of our hearts (Andrea will show you how via meditation) with that of the total solar eclipse (very powerful energy) for the purpose of spreading big continuous waves of love and compassion out across the United States, Spain, British Columbia's forests and all places in the world suffering from both natural and human-made mass disasters. . .
We will join together and send positive waves of love and healing energies around the world on 8/21/17 from 9am – 1pm PDT.
There's a lot of science behind the effective impact of this which I won't go into here. Suffice it to say – IT WORKS!
For more info behind the #lovewaveparty  incuding why we're throwing it, what it's about, and how you can join (for just 5 to 15 minutes) to help spread the love – please visit https://andreabauer.com/solar-eclipse-love-wave-party/ 
Then, visit the  event page to
– fill out the poll letting us know what time block you've chosen to join (goal is an unbroken chain from 9a-1pm EDT.)
– invite your friends, family, kids, colleagues, neighbors….the more love the better!
– access your guided Heart Love meditation (will be posted some time over the weekend)
– post pics of where you're radiating from (use #lovewaveparty)
There is no place for hate in this world.
Let's fill our hearts and the world with love.
Much love to you,
Beth Hedva and Andrea Bauer